Definition of 'Mid Cap' A company with a market capitalization between $2 and $10 billion, which is calculated by multiplying the number of a company's shares outstanding by its stock price. Mid cap is an abbreviation for the term "middle capitalization".
1) MRF- 39,800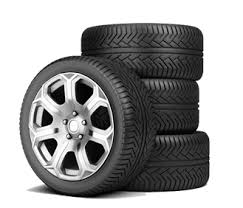 Madras Rubber Factory Limited (abbreviated as MRF) is a private-sector company, which is the largest manufacturer of tyres in India. It is headquartered in Chennai,India. The company manufactures rubber products including tyres, treads, tubes and conveyor belts, paints and toys.[3] MRF also runs the MRF Pace Foundation,Chennai and MRF Challenge in motorsport.
2) BOSCH LTD- 21,700

 Bosch, is a German multinational engineering and electronics company headquartered in Gerlingen, near Stuttgart, Germany. It is the world's largest supplier of automotive components measured by 2011 revenues. The company was founded by Robert Bosch in Stuttgart in 1886.
3) EICHER MOTORS- 17,900
Eicher Motors Limited incorporated in 1982, is an Indian automaker company based in Gurgaon, India. It is a subsidiary of volvo ab Eicher Motors Limited (EML) is the flagship company of the Eicher Group, which was a catalyst in the green revolution in India with the production of India's first agricultural tractor in 1959. EML is now a leading player in the Indian automotive space.
4) SHREE CEMENT- 11,500
Shree Cement  is primarily an Indian cement manufacturer. It was founded in Beawar in the Ajmer district of Rajasthan in the year 1979, and is now one of the biggest cement makers in Northern India. It also produces and sells power under the name Shree Power (Captive Power Plant) and Shree Mega Power (Independent Power Plant).
5) PAGE INDUSTRIES- 11,000
Page Industries, also known as Jockey India, is a publicly listed company which is the licensee of Jockey Underwear and Speedo in India and Sri Lanka. It was founded in 1995 by the Genomal family and is currently managed by Pradeep Jaipuria as CEO and the Genomal family. It became a public enterprise on July 29, 2007.