Qualitative Parameters
Do I understand the business
Details of technology collaboration, if any
What is the revenue model – how does business make money. What is segment wise revenue contribution and how it is supposed to change going forward.
Output is a necessity or a choice Can other industry/business challenge this industry/business (is there a product substitute). If yes, which and to what extent
What are distribution channels (marketing infrastructure)
Is the business replicable/scalable/good franchise business
What is Demand – Supply gap in the industry and sustainability of its gap
How does business look like a decade down the line? Would it be existing and be more valuable
What is the moat/competitive advantage/niche/differentiation of company and sustainability of these characteristics
What is downside /Risks in the business/company/industry
Does the company has output pricing freedom/ability and sustainability of this pricing power
Are inputs available without interruption? Pricing power of company on inputs and sustainability of this pricing power
What is the quality of management – able, honest and with good integrity
What is promoter's stake? What are insiders doing (buying/selling by promoters and top mgmt.). Any pledge of shares by promoters. Any buy back by the company in last three years.
Any major observation from corporate governance report
Present shareholding pattern. Changes in SH pattern over last 5 yrs. List of top 10 shareholders (with % shareholding).
Can a fool/idiot run this business (Business is simple, output is a necessity and competition is not tough)
Strengths of company
Weaknesses of company and how company is handling them
Opportunities to company and how company is tapping them
Threats to company and how company is handling them
Quantitative Parameters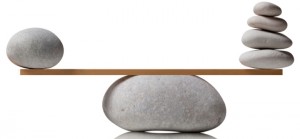 Equity History and important points
Has the revenues been growing consistently. Do we have visibility of revenues going forward
Whether business has stable and growing profitability
Whether business has low leverage
Whether company has stable and growing return track record (ROE> 15% and ROCE > 15% continuously over last 5 years)
Whether company has stable and growing min. 5 years dividend track record
Whether company has good cash flows (positive operating cash flows and positive free cash flows continuously over last 5 years).
Any important/notable auditors' qualification
Any important observation from notes to accounts. Any change in the accounting policy with impact on P/L and B/S.
What are company's capex plans in near future and how does co. propose to finance that. Incremental capital – equity and/or debt planned?
Is the company financially disciplined? Am I buying this business for quality of assets, earnings and cash flows?
Valuation Parameters
What is Valuation/intrinsic value of the business? How confident I am on valuation
Is business cheap relative to itself, peers and market on various valuation parameters (Price, P/E, P/BV, Price/Sales etc.) over a period of time (Last 5 years)
What justifies Margin of Safety (MOS). Business is available at what discount to its intrinsic value
Reasons of market mispricing and likelihood of correction.